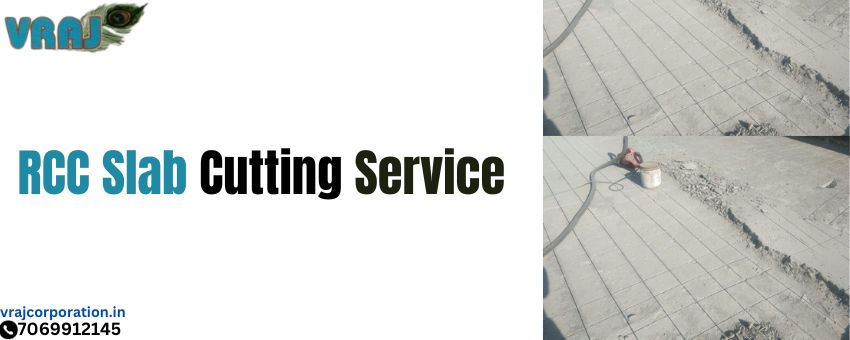 An enormous amount of money is often spent annually on renovations by homeowners. These improvements are frequently carried out to increase the exterior appearance or market value of a property.Before starting any home renovation work, you should assess your ability to accomplish the required work. However, hiring professionals is necessary if the problem requires specific tools or knowledge. Is RCC slab cutting necessary for the task you're starting on? Then, hiring RCC Slab Cutting Service providers can be helpful for a plethora of reasons. Know them better by reading on.
Fixing Damaged Sewer Lines
You most likely use a drain or flush a toilet regularly. Your drain pipes must be clear of blockages for these parts of your home to operate as intended.Sewer pipelines beneath your home's foundation will eventually burst and result in a host of issues. Working with RCC slab cutting experts is the only method to reveal these lines so they may be repaired.
Experts in RCC slab cutting will have the tools and know-how to finish this task quickly. Your problems will only become worse if you put off fixing these leaks. For this reason, you need to hire a plumbing expert as well as an RCC slab cutting service provider.
Increasing the Comfort and Beauty of Your Home's Patio
It's vital to look for methods to make a house more comfortable. What could be more relaxing than spending an hour or two in a hot tub after a demanding workday?
You will likely need to remove portions of the current concrete slab to create room if you wish to add a hot tub to your current patio. The hot tub will look much better if you recess it into your current patio slab.Attempting to complete this challenging task by yourself will result in many important errors being committed. It is well worth the money to hire an RCC slab cutting specialist to complete this task.
Increasing the Outdoor Drainage You Have
There are places in the world where heavy rains occur often. If you reside in a place that has heavy precipitation, you must figure out how to make your home's outside drainage better.You should dig trenches beneath your current concrete slab if you wish to enhance outdoor drainage. This can help you prevent flood damage in addition to keeping your yard dry. With the help of an experienced RCC slab cutting service provider, these trenches can be completed quickly.To do the task quickly, they use an RCC diamond floor saw machine. Their cutting services have been put with the use of massive machines capable of using electric, hydraulic, and bicycle drills to do tasks quickly and effectively.
Getting into the Crawl Spaces of Your Residence
One excellent method for renovating a house is to remodel it. These remodelling jobs frequently call for installing new plumbing fixtures or running new wiring. Getting into your home's subterranean areas is crucial if you want to add these new components.
Although it may appear rather easy to visit these spots, it is far from that. If there are concrete slabs or walls surrounding these areas, you will need to contact an RCC slab cutting service provider. Their experts can quickly clear a passage to these crawl areas.Choosing a reliable RCC slab cutting service provider is essential to the success of the tasks covered in this article. Making an appointment for on-site quotes will provide you with all the information you want to make this crucial choice.